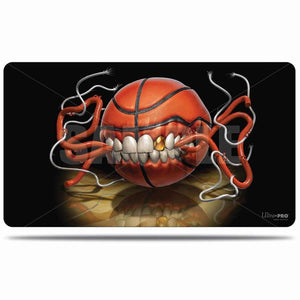 Features extraordinary artwork by Tom Wood on our standard size breaker mat.
Made with a premium fabric top to prevent damage to cards during card breaks, pack opening and card sorting. With dimensions of approximately 24" X 13-1/2", this breaker mat is also the perfect decorative over sized mouse pad for computer and laptop workstations. Non-slip rubber backing lets the breaker mat lay flat and prevents it from shifting during use.
• Features monster themed sports artwork by Tom Wood
• Approximate dimensions: 24" X 13-1/2"
• Perfect for case breaks, card pack opening, card sorting and trading
• Non-slip rubber backing lets breaker mat lay flat and prevents it from shifting during use